Vera - 2014
Created for ENB Choreographic workshop at the Barbican.
'Vera' is a pas de deux created for Nancy Osbaldeston and Guilherme Menezes. Based on the First world war with the poem 'In Flanders Fields' by John Mcrae and 'Testament of youth' by Vera Brittain as inspiration.

"I remember walking down the shimmering Sunday emptiness of Kensington High Street on the hot summer morning after the telegram came, intoxicated, strangely exaltee, lifted into incongruous ecstasy by a sense that Edward's invisible presence was walking there beside me. After that, everything relapsed into paralysis."
"Life itself seemed unreal. I had never believed I would actually go on living without his companionship." "Yet here I was, in a world emptied of that unfailing consolation, most persistently, most unwillingly alive."
'Testament of youth' by Vera Brittain 1893-1970

DOMNA - 2013
Created for the ENB choreographic workshop at the Place. In collaboration with composer Laurence Osborn.
Après une lecture de danse -
2012
Created for the first year students at English National Ballet School for their end of year performance. The work was re staged for YBDY in london the following year.
The Death of Carlos and Ramon - 2012
A work created for Tate Britain's Picasso exhibition and Modern British Art exhibition. Based on Picasso's painting 'The three dancers' It was a short but dramatic 3 minute work created for ENB's week-long residency at the Tate.
Conformity - 2011
Choreographic workshop ENB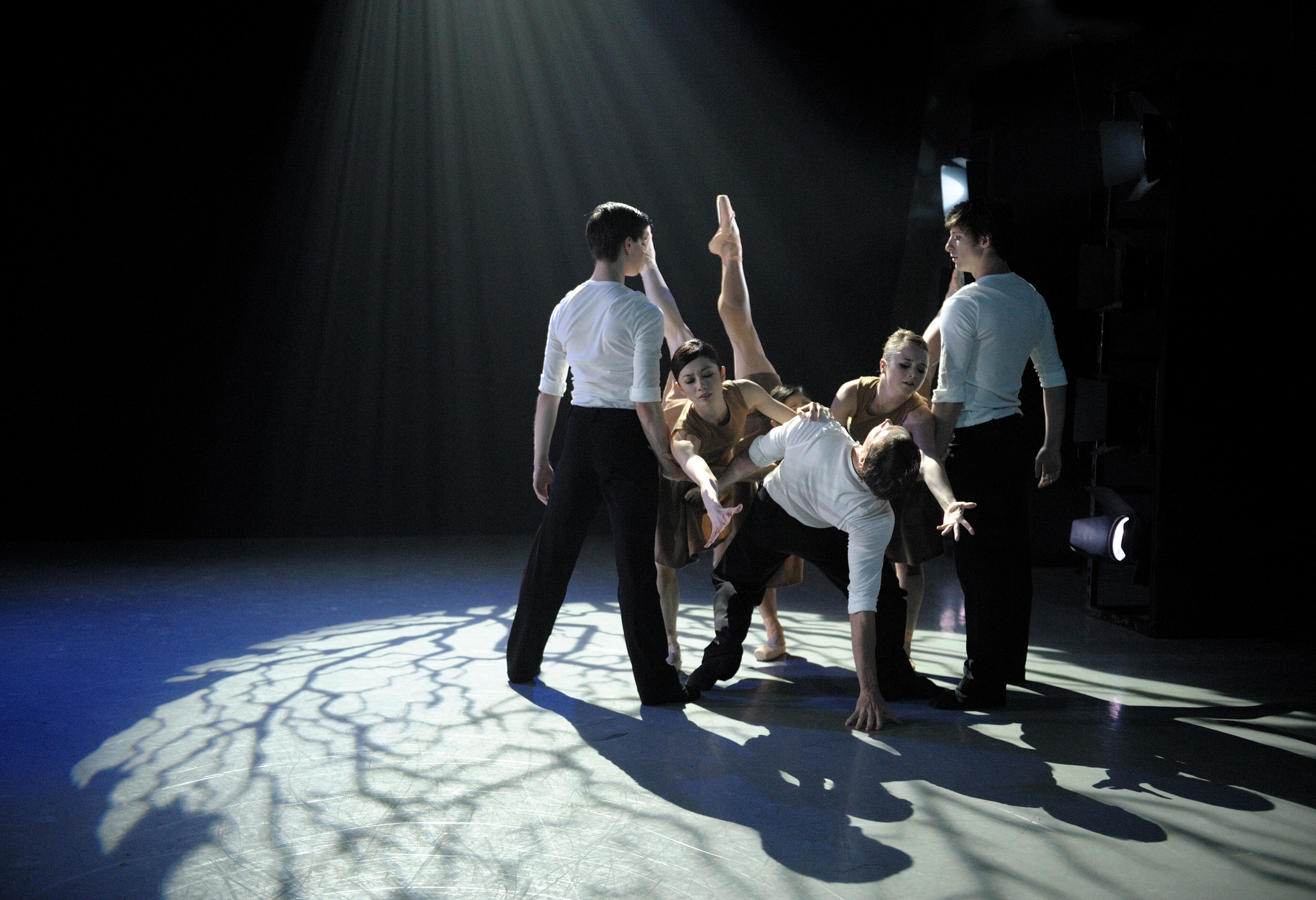 Design Perspectives - 2010
Created for the Diaghilev exhibition at the V&A. A partnership project between English National Ballet, London College of Fashion and the V&A. The piece was performed live in the Raphael Gallery and was also adapted into a short film.
Company Bee - 2010
Commissioned 1950's themed piece for ENB's 60th Anniversary of the company. A fun and humorous piece based on 1950's music.
Zero Hour - 2009
Based on a tango theme choreographed for Livedance productions. 20 minutes/10 dancers
Duet

- 2006
A duet created for Livedance productions
Cristal - 2006
A solo created for Livedance productions
First Impressions - 2004
first choreographed for the ENB choreographic workshop it then became a popular number for gala's organized by the company and was performed in various different venue's including St Paul's Cathedral
Inner Confusion - 2003
A solo choreographed for herself when she was 18. She was given a contract to start with English National Ballet straight after the performance.
Rhythm Speaks - 2003
ENBS
Vigorous Sensation - 2002
ENBS
Purposeful Violations - 2001
Second Prize : Kenneth MacMillan Choreographic Competition (cast 0f 8)
Butterfly's Day Out - 1999
Second prize : Junior choreographic Competition (cast of 3)
Ah,vous dirai-je maman - 1997
Third Prize : Junior choreographic Competition (duet)